INNO
Regular price
$4,200.00
Sale price
$3,900.00
Unit price
per
Sale
Sold out
Fusion Splicer INNO Instrument View 7 Splicing machine
View 7, a core-alignment splicer with the world's highest fiber image magnification rate, is the most powerful and innovative
fusion splicer in the market. View 7's 5 inch high-resolution color LCD touch screen with user-friendly intuitive GUI (Graphic
User Interface) offers large and clear fiber images to users. By double-tapping the screen, users can zoom in & out the image to
the world's highest magnification of 520x. View 7 offers maximum work efficiency through the fast heating time of 13s and the
ultra-high battery capacity of 355 splice/heat cycles. Moreover, the 3 LED lights provide bright splice condition to the users
working under dark environments.
View 7 offers the most reliable work experiences to our valuable customers.
Features
* Core Alignment Splicing Method with DACAS
* (Digital Analysis Core Alignment System)
* The World's Highest Magnification and Resolution
* 5" High-Resolution Color LCD Touch Screen
* User-friendly Smart GUI
* Double Tap to Zoom in & out
* Fast Heating Time
* Ultra-high Capacity Battery
* Detachable SOC Holder and Heating Oven
* 3 Bright LEDs and Illuminated Keypads For Dark Environment
* Ceramic Clamp for Improved Durability
* Easy to Replace Electrodes
* Protective Cover
* Harsh Weather Conditions Adaptability.
Optical Signal Distribution 
The experiment, production and testing of optical devices.
| | |
| --- | --- |
| Model | View 7 |
| Dimension | 160H x 133W x 155D mm (excluding rubber bumper) / 167H x 143W x 163D mm (including rubber bumper) |
| Weight | 2.80KG (with battery) / 2.17KG (without battery) |
| Number of Fiber | |
| Applicable Fibers | SM(ITU-T G.652&G.657) / MM(ITU-T G.651) / DS(ITU-T G.653) / NZDS(ITU-T G.655) |
| Compatible Fiber / Cable | 0.25~3.0 mm / Indoor Cable (with VFH-40) |
| Cleaved Length | Diameter: 0.125~1 mm / Cleave Length: 8~16 mm |
| Cladding Diameter | |
| Splicing Mode | |
| Heating Mode | |
| Typical Splice Loss | SM:0.02dB / MM:0.01dB / DS:0.04dB / NZDS:0.04dB/G.657:0.02dB(ITU-T Standard) |
| Return Loss | |
| Lighting | |
| Splicing Time | Quick mode : 7 sec / Auto mode : 8 sec |
| Estimated Splice Loss | |
| Protection Sleeve Length | |
| Heating Time | FP-03 typical heating time: 13 sec |
| Results Storage | |
| Tension Test | |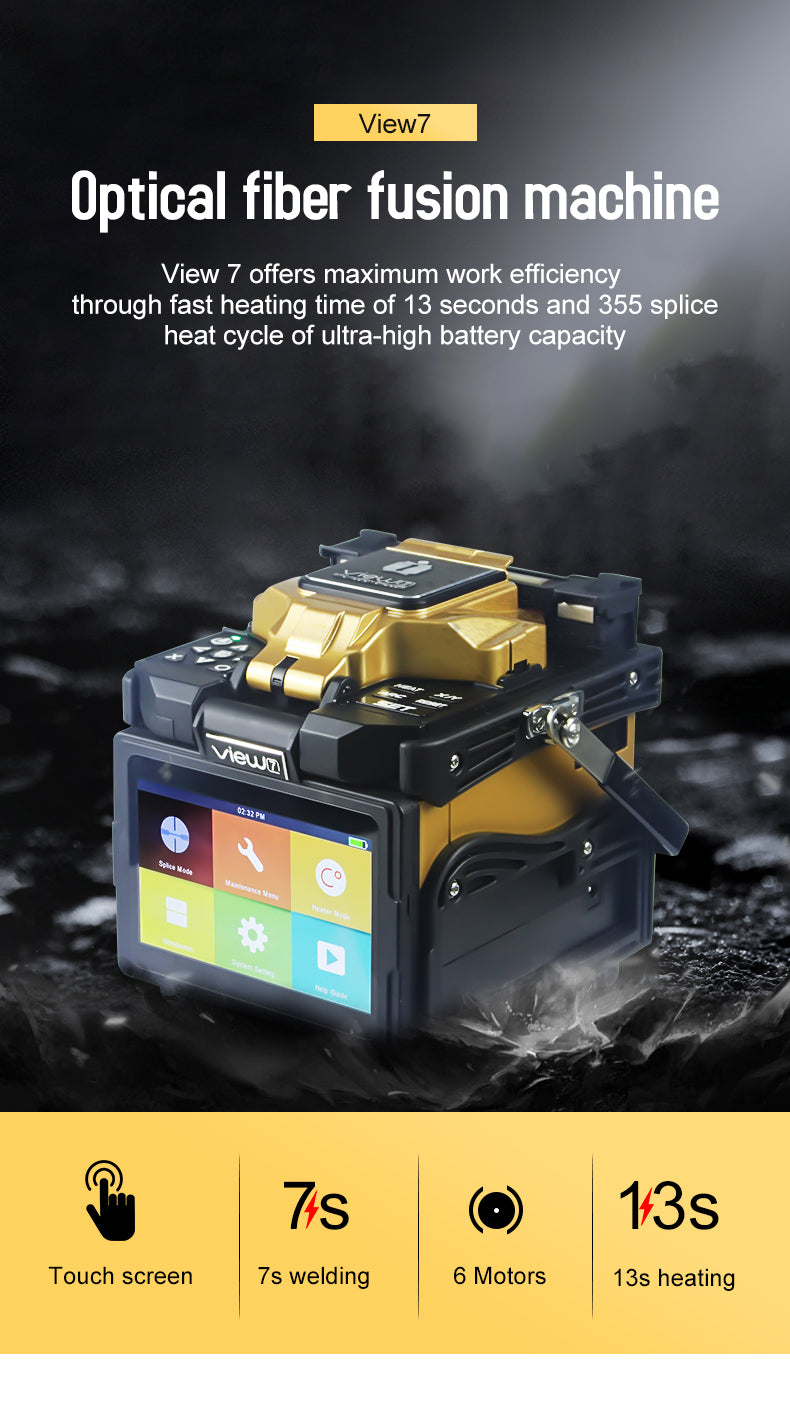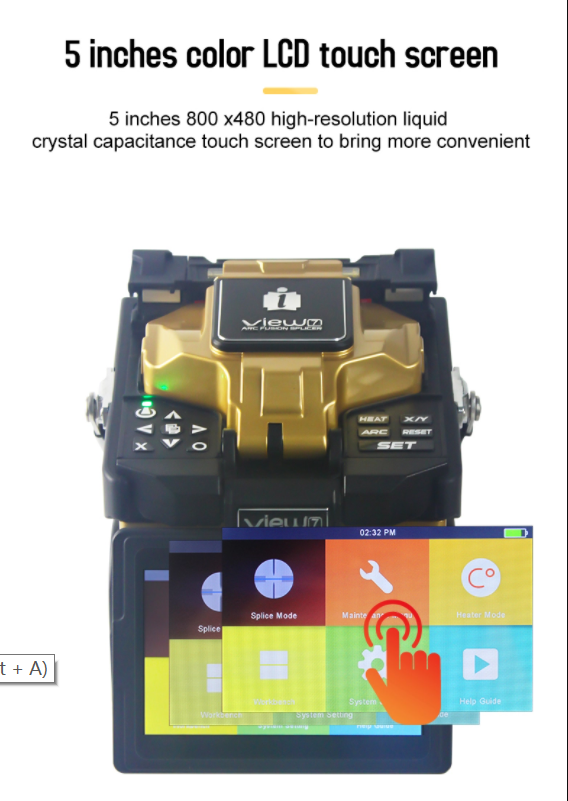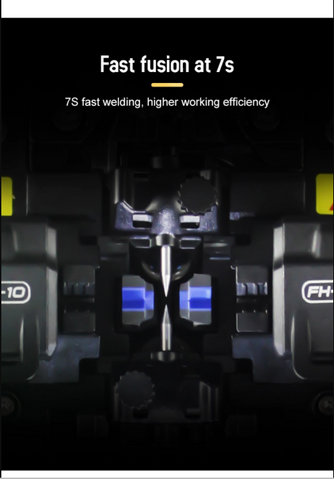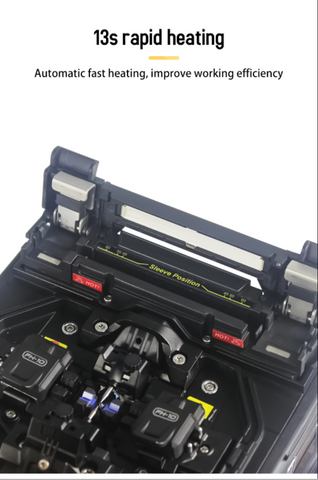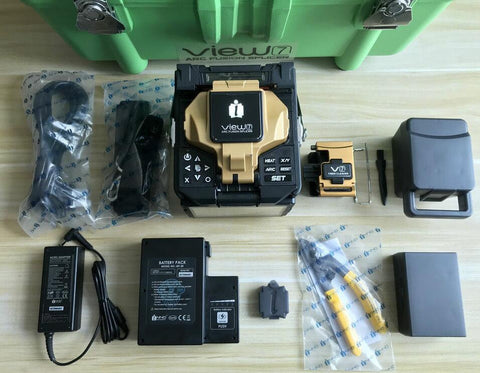 View full details