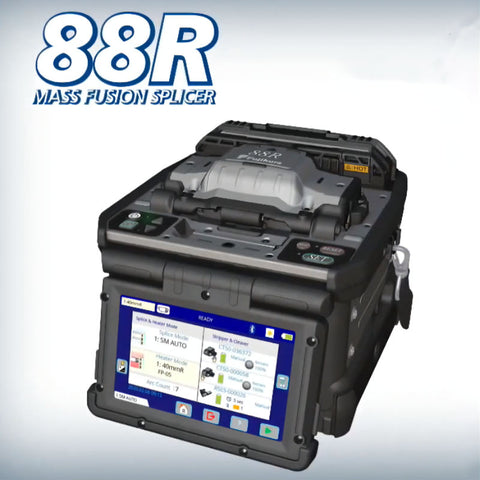 The Fujikura 88R is a fusion splicer that is designed to provide a high-quality splice solution for fiber optic networks. This splicer is equipped with a variety of features and technologies that make it one of the best options in its class.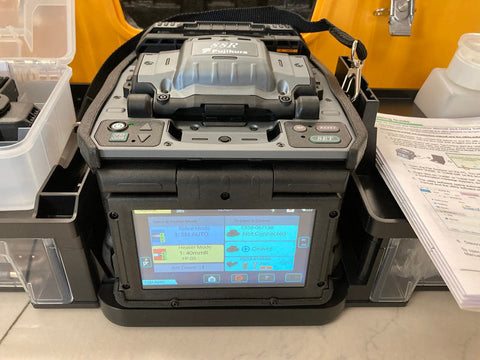 One of the standout features of the Fujikura 88R is its ultra-fast splicing time. It can complete a splice in just 7 seconds, making it one of the fastest splicers on the market. This not only saves time and increases efficiency, but also helps to reduce the overall cost of the splicing process.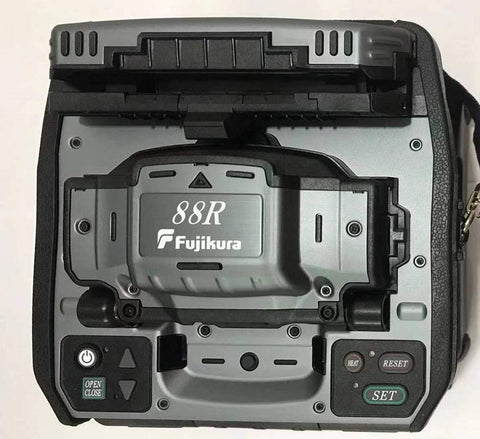 The 88R is also known for its exceptional accuracy and reliability. Its core alignment technology provides precise splicing results, and its high-resolution monitor makes it easy to verify the quality of each splice. Additionally, its rugged and durable design makes it ideal for use in challenging environments, such as outdoor locations or harsh industrial settings.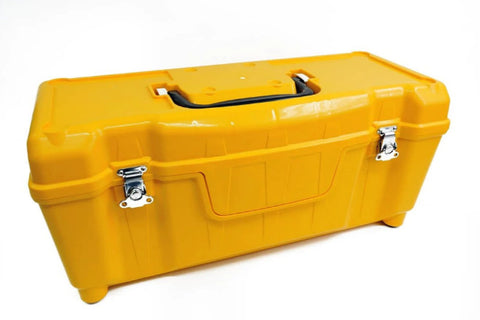 Another key benefit of the Fujikura 88R is its ease of use. Its intuitive user interface and simple operation make it accessible to even those who are new to splicing. Additionally, it includes a variety of features that help to streamline the splicing process, such as an automatic wind protector and a quick-release blade mechanism.

Overall, the Fujikura 88R is a top-of-the-line fusion splicer that offers an exceptional combination of speed, accuracy, reliability, and ease of use. Whether you are a seasoned splicing professional or just starting out, this splicer is an excellent choice for your fiber optic network needs.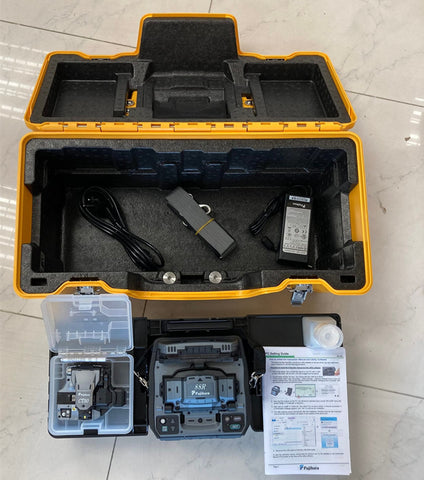 Features:
* Cleaver tracking and upkeep with wireless communication
* Automated wind protector, tube heater and splice operation
* User replaceable v-grooves
* 200 μm and 250 μm SWR universal ribbon prep accessories
* Graphical User Interface with 5.0" Touchscreen
* PC software and 90R manual downloaded from splicer
* Multi-function transit case with integrated workstation
Applications:
Data Center cable installation
High fiber count metro and campus networks
Long-haul network installs and repair
Trunk cable repair with Splice-on MPOs
Ribbon splicing high density cables with 200 μm loose fiber
This listing is for : 88R Fusion Splicer Kit (with cleaver & thermal stripper)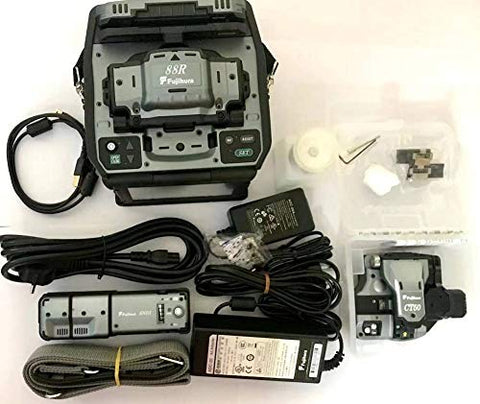 Includes: BTR-15 Battery, CT50 Cleaver, RS03 Stripper, SS03 Single Fiber Stripper, ADC-20 AC Adapter, ACC-14 AC Cord, ELCT2-16B Spare Electrodes (pair) with spare V-Grooves (VG12-01), FH-70-12 Fiber Holder, USB Cable, Alcohol Dispenser, Screwdriver, Splicer Carrying Strap, Quick Reference Guide, TS-03 Tripod Screw, Video Instruction Manual and CC-39 Transit Case with Carrying Strap