The MaxTester 715B (MAX-715B) is one of the first tablet-inspired OTDR within the 700B series. The MaxTester 715B OTDR is optimized for the point-to-point testing and troubleshooting of FTTx architectures and is ideal for testing short fibers.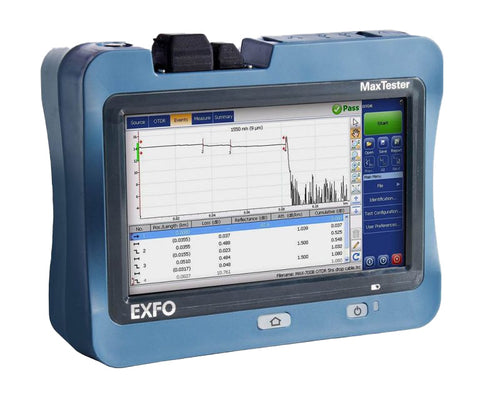 KEY FEATURES: 
* Handy, lightweight, powerful, tablet-inspired design
* 7-inch, outdoor-enhanced touchscreen – the biggest in the handheld industry
* 8-12-hour autonomy
* 9-Dead zones: EDZ 1 m, ADZ 4 m
* 10-Dynamic range of 30/28 dB
* 11-Rugged design built for outside plant
* iOLM-ready: intelligent and dynamic application that turns complex OTDR trace analysis into a one-touch task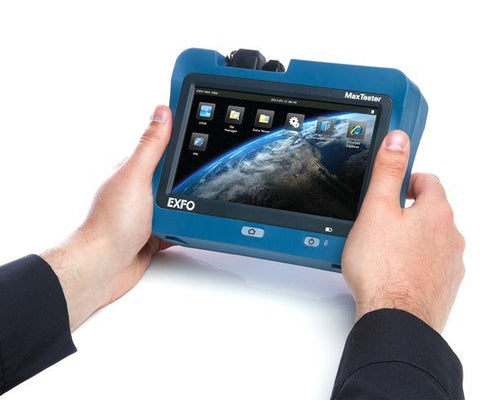 APPLICATIONS:
FTTx last-mile installation and troubleshooting
Short access network testing
FTTA-fi ber DAS installations
CATV/HFC network testing
Specification
TECHNICAL SPECIFICATIONS

MAXTESTER 715B

Display

Two USB 2.0 ports
RJ-45 LAN 10/100 Mbit/s

Storage

2 GB internal memory (20 000 OTDR traces, typical)

Batteries

Rechargeable lithium-polymer battery
12 hours of operation as per Telcordia (Bellcore) TR-NWT-001138

Power supply

Power supply AC/DC adapter, input 100-240 VAC, 50-60 Hz, 9-16 V DCIN 15 Watts minimum

Wavelength

1310/1550nm

Dynamic range

30/28dB

Event dead zone

1m

Attenuation dead zone

4m

Distance range

0.1 to 160 km

Pulse width

5 ns to 20 us

Linearity

±0.05dB

Loss threshold

0.01dB

Loss resolution

0.001dB

Sampling resolution

0.04 to 5m

Sampling points

Up to 256 000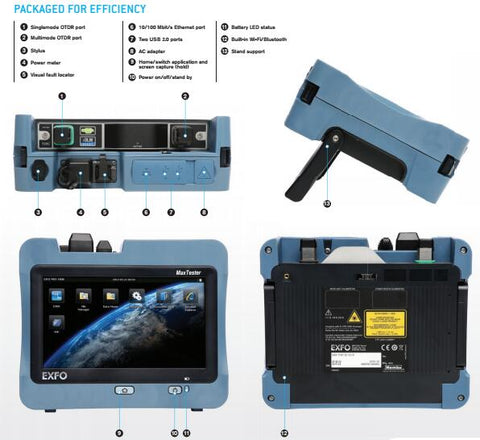 THE ENTRY-LEVEL SOLUTION DESIGNED FOR ALL YOUR TESTING NEEDS
Other models available:

MaxTester 720C LAN/WAN access OTDR—optimized for multimode and singlemode access network installation and maintenance
MaxTester 730C PON/Metro OTDR—optimized for FTTx/MDU and short metro fiber deployments and troubleshooting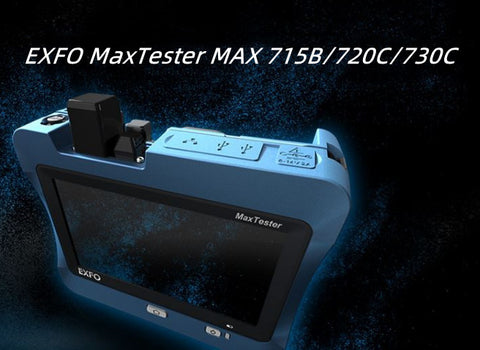 Packaging & Delivery
Selling Units:
Single item
Single package size: 
42X20X36 cm
Single gross weight:
7.000 kg
Package Type:
Black Soft Bag and then carton box.