Fujikura CT50 Fiber Cleaver
Advanced fiber cleaver from Fujikura
The Fujkura CT50 fiber cleaver is an advanced and completely improved fiber cleaving product that makes operation and maintenance even easier than on previous models. The CT50 offers increased drop and impact resistance and makes it easier for operators to replace the cleaving blade and resin members that hold the optical fibers, greatly reducing the handling time and maintenance costs.
How wireless communication works ?
・To show the status of the cleaver blade
・To detect "worn" blade and rotate automatically
 ➡Minimize cleaving trouble.

How to "paring" between splicer and CT50 Cleaver
1. Splicer settings STEP1

Turn the splicer "ON"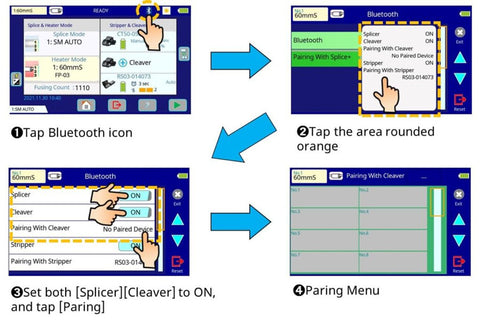 2. CT50 settings


3. Splicer Settings STEP2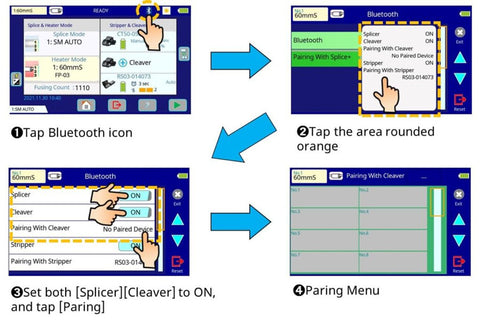 How to terminate wireless communication
1. How to terminate by splicer settings


2. How to terminate by CT50 Cleaver settings