What is the MaxTester 720C 

?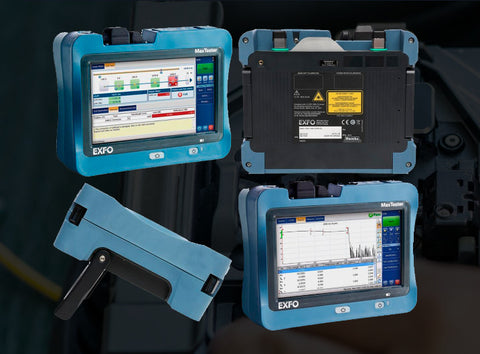 The EXFO MaxTester 720C (MAX-720C) provides first-time-right fiber characterization thanks to its short dead zones and effective dynamic range. This compact quad unit is optimized for singlemode and multimode field testing for data centers, private/enterprise networks, FTTA and fronthaul deployments.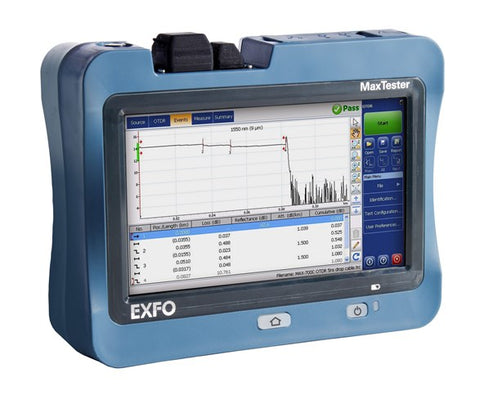 The EXFO MAX-720C includes a power meter, a visual fault locator, Wi-Fi connectivity and high-resolution inspection capabilities, making the unit a complete and an integrated contractor tool.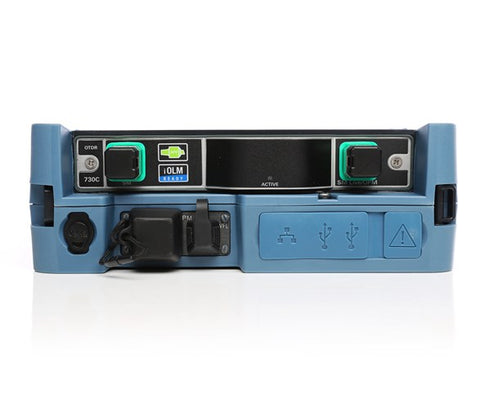 The 

Exfo MAX-7

2

0C

 advantage:
Fully featured and integrated field test solution
7-inch outdoor-enhanced touchscreen and tablet-inspired versatility
Accurately pinpoint faulty connectors or fiber breaks on short spans thanks to optimized multimode performances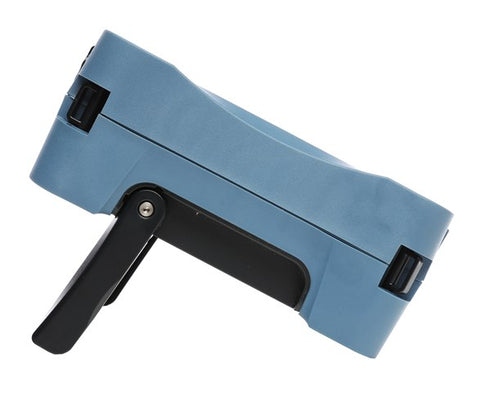 Key Features
Access network construction and troubleshooting
Data-center tier-2 troubleshooting
Fronthaul/backhaul (FTTA, FTTT, remote radio heads, DAS and small cells) 
Private/enterprise networks
LAN/WAN characterization
Central-office (CO) link certification
FTTx/PON testing though splitters (up to 1x32)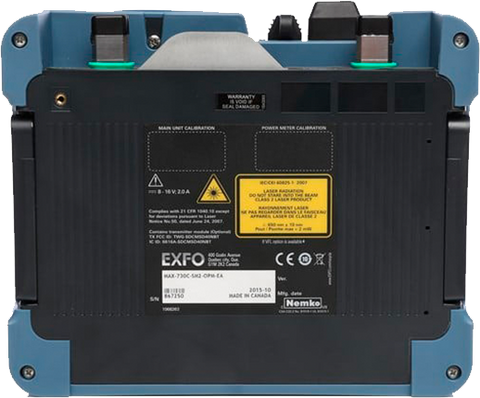 Introduction and application of MaxTester 7

2

0C
FTTx last-mile installation and troubleshooting
Short access network testing
FTTA-fi ber DAS installations
CATV/HFC network testing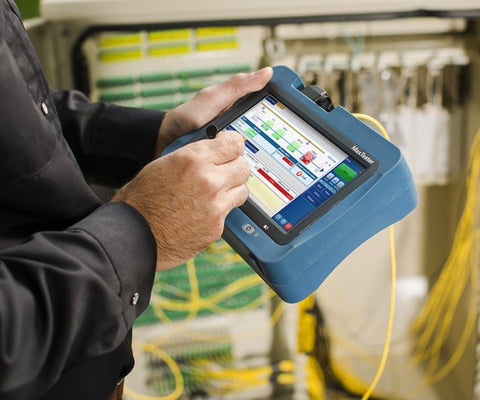 Specifications
TECHNICAL SPECIFICATIONS

MAXTESTER 720C

Display

Two USB 2.0 ports
RJ-45 LAN 10/100 Mbit/s

Storage

2 GB internal memory (20 000 OTDR traces, typical)

Batteries

Rechargeable lithium-polymer battery
12 hours of operation as per Telcordia (Bellcore) TR-NWT-001138

Power supply

Power supply AC/DC adapter, input 100-240 VAC, 50-60 Hz, 9-16 V DCIN 15 Watts minimum

Wavelength

1310/1550nm

Dynamic range

36/34dB

Event dead zone

1m

Attenuation dead zone

4m

Distance range

0.1 to 160 km

Pulse width

5 ns to 20 us

Linearity

±0.05dB

Loss threshold

0.01dB

Loss resolution

0.001dB

Sampling resolution

0.04 to 5m

Sampling points

Up to 256 000