What is Fitel S326A precision cleaver ?
The Fitel S326A precision cleaver solves the dilemma of stray fibers with a unique disposal system incorporated into the design. The automatic cleave function provides constant cleaving pressure and improves cleave quality. The cutting blade locks into place after scoring, preventing double scoring. Also can be used to cleave ribbon fiber.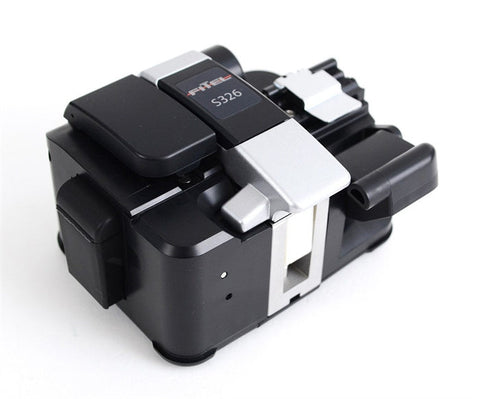 S326 cleaver offers the operator the versatility to cleave on a workbench or in the palm of their hand. The reduced lid size and wide opening angle facilitate fiber loading and improve stability resulting in better single and ribbon fiber cleaves.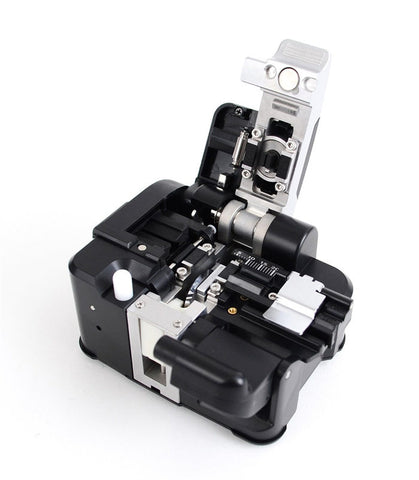 Just pressing the lever completes the fiber cleaver and automatically collects the waste. With 24 positions, the long life-time blade achieves 48,000 fiber cleaves. The S326 cleaver can offer optical fiber cleaving for a full range of OSP and OEM applications.
KEY FEATURES:
Wide lid opening
Lightweight (About 30% reduced from the previous model)
Cleave anywhere
Easy fiber loading
Durable and reliable design
High capacity waste bin
Long blade life
Simple operation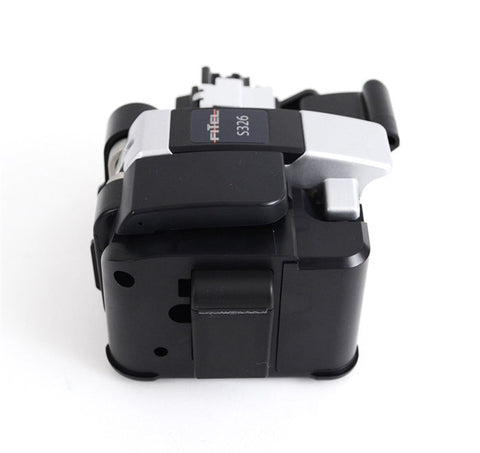 SPECIFICATIONS:
Dimensions: 96 x 79 x56 mm
Cleave Length: Single fiber: 5 to 20 mm, Ribbon fiber: 10 mm
Coating Diameter: Single fiber: 250 to 900 µm. Ribbon fiber: 300 to 400 µm (thickness)
Fiber Types: All fiber types
Clad Diameter: 125 µm
Fiber Count: Single to 12 ribbon fiber
Blade Life: 48000 fibers (2000 fibers 24 positions)
Light and rugged: 250 g
Applications
Cleave optical fibers with high precision to splice them.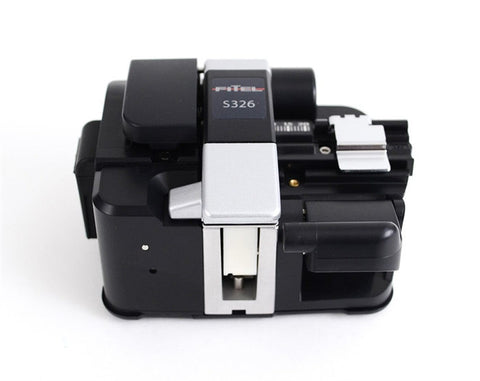 Included Accessories are:
Single FiberAdaptor - 2 grooves for 250um & 900um fibers
Medium Fiber Waste Bin
Large FiberWaste Bin
Allen Wrench
Hard Plastic Case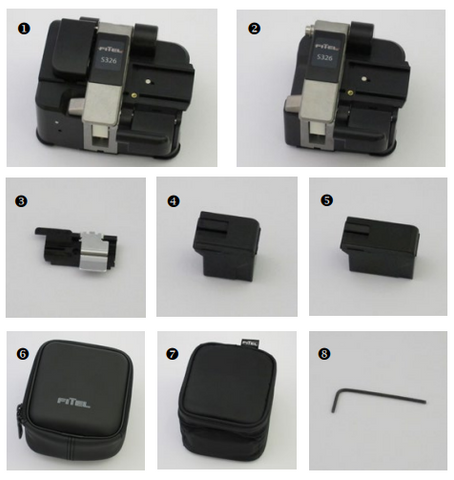 If you want to know more about the fusion splicer machine fiber cleaver products, you can click on our website to learn more :www.splicermarket.com.