The Sumitomo 82C+ Fusion Splicer is an advanced and highly capable device used in the field of fiber optic communications. Fusion splicers play a crucial role in joining or splicing together the ends of optical fibers, allowing for the transmission of light signals with minimal loss or attenuation. The Sumitomo 82C+ is widely recognized for its precision, efficiency, and reliability, making it a preferred choice for professionals in the fiber optic industry.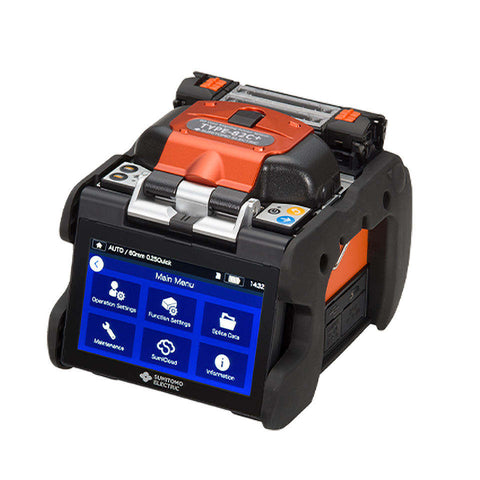 The Sumitomo 82C+ Fusion Splicer combines cutting-edge technology with user-friendly features to deliver exceptional splicing performance. It offers a range of functionalities designed to streamline the splicing process, enhance productivity, and ensure reliable optical connections. With its advanced capabilities and robust construction, the 82C+ is suitable for both field installations and demanding laboratory environments.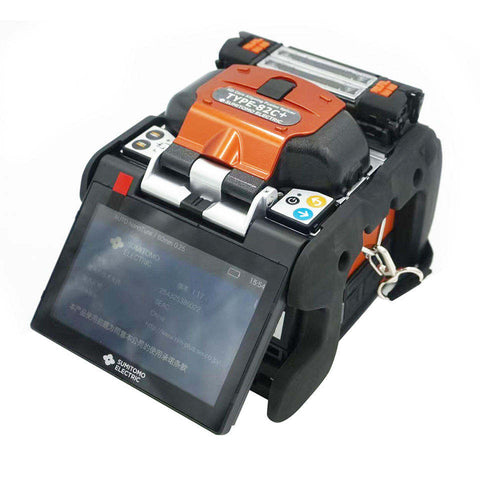 One of the key features of the Sumitomo 82C+ is its high-quality splicing capability. By utilizing advanced splicing technology, this fusion splicer achieves low insertion loss and high tensile strength splices. This ensures that optical connections are reliable and efficient, minimizing signal loss and improving overall network performance. With precise core alignment technology, the 82C+ ensures that the fiber cores are perfectly aligned, allowing for optimal light transmission and reducing the risk of signal degradation.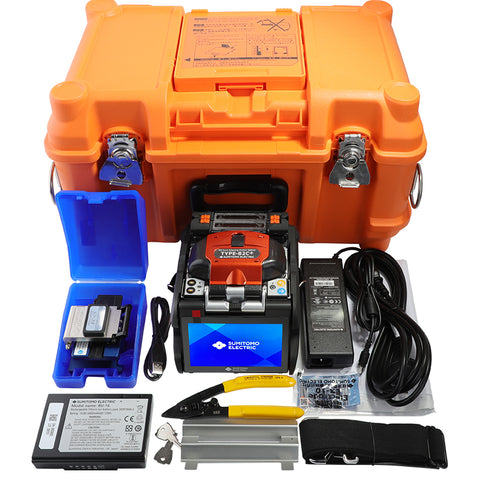 The user-friendly interface of the Sumitomo 82C+ is another standout feature. The fusion splicer is designed with an intuitive graphical display that provides clear visuals and step-by-step guidance throughout the splicing process. This simplifies operation and enables technicians to perform splicing tasks with ease. The interface also allows for customization of various splicing parameters and settings, enabling technicians to adapt the splicer to different fiber types and splicing requirements.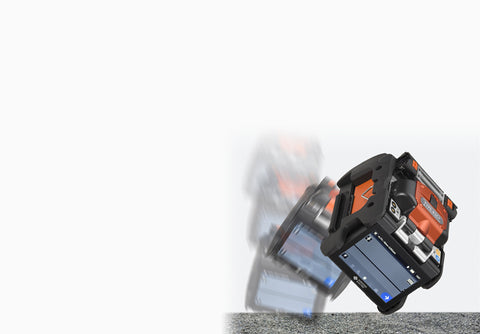 Time is of the essence in the fiber optic industry, and the Sumitomo 82C+ addresses this need with its fast splicing time. The fusion splicer incorporates advanced algorithms and automation features that expedite the splicing process, significantly reducing downtime and increasing productivity. With splice times typically ranging from 6 to 9 seconds, the 82C+ enables technicians to complete installations and maintenance tasks quickly and efficiently.
Durability and portability are important considerations for field applications, and the Sumitomo 82C+ excels in both aspects. It is built with a rugged construction that can withstand challenging environments, including exposure to shock, dust, and moisture. This ensures that the splicer remains reliable and performs consistently even in harsh conditions. Furthermore, the 82C+ is compact and lightweight, making it easy to transport and handle in the field.
The Sumitomo 82C+ Fusion Splicer offers compatibility with Fusion Splicer-On Connectors (FSOC). FSOC technology allows for quick and reliable connectorization without the need for separate termination processes. This streamlines the installation process and reduces labor costs, making the 82C+ an efficient choice for fiber optic projects.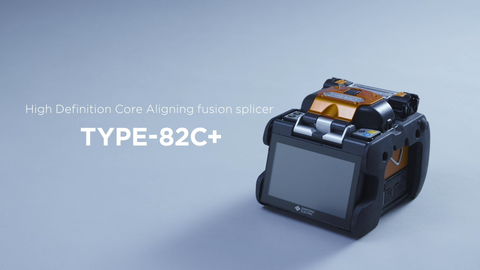 The versatility of the Sumitomo 82C+ is evident in its comprehensive connectivity options. It supports a wide range of fiber optic cable types, including single-mode, multimode, and specialty fibers. This ensures that the splicer can be used in diverse network environments. Additionally, the 82C+ can handle various splice configurations, including single-fiber and ribbon splicing, further expanding its compatibility and applications.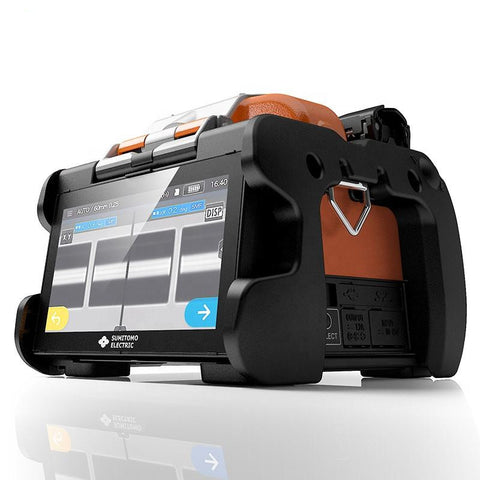 To ensure that the Sumitomo 82C+ remains at peak performance, maintenance and support are essential. Sumitomo is renowned for its commitment to customer support, and the 82C+ is no exception. It comes with comprehensive technical assistance, including training programs, software updates, and access to a global network of service centers. This support ensures that users can maximize the potential of the fusion splicer and address any issues or concerns that may arise.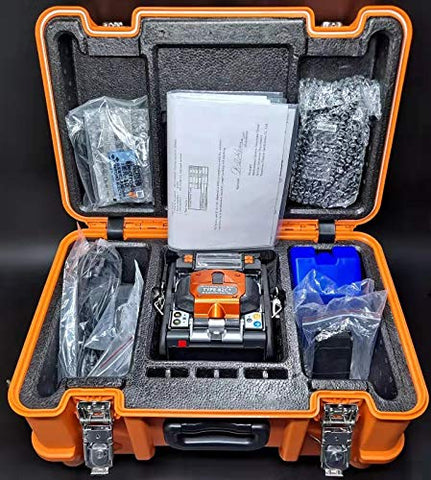 In conclusion, the Sumitomo 82C+ Fusion Splicer is a highly capable and reliable tool for splicing optical fibers. Its advanced features, user-friendly interface, and durable design make it a preferred choice for professionals in the fiber optic industry. Whether it's for telecommunications, data centers, cable TV, or security systems, the 82C+ offers exceptional performance, efficiency, and precision. With its high-quality splicing, fast operation, and compatibility with various fiber types, the 82C+ is an invaluable asset in the world of fiber optic communications.
Optical fiber requirements
Material
Silica glass
Profile types
SMF (G.652), MMF (G.651), DSF (G.653), NZDSF (G.655), BIF (G.657), EDF
Fiber diameter
Cladding diameter: 80 µm ~ 150 µm, Coating diameter: 100 µm ~ 1,000 µm
Applicable fiber or cable size
up to φ1,000 µm
Drop cable (2.0×3.1 mm), Indoor cable (2.0×2.0 mm)
Cleave length
5~16 mm
10 mm
Standard performance
Splice loss (typical)
SMF: 0.01 dB, MMF: 0.01 dB, DSF: 0.034 dB, NZDSF: 0.03 dB
Splicing cycle time (typical)
5 sec. (Quick mode), 7 sec. (SMF standard mode), 7 sec. (Auto mode)
Heating cycle time (typical)
8 sec.
Splice & Heat cycles
Approx. 300
Fiber view & magnification
Two CMOS cameras observation, 380X (zoom: 760X) for X or Y single axis view, 270X for both X & Y dual axis view
Splicing programs
Max. 320
Heating programs
Max. 100
Functions
Loss estimation
Provided
Splice image capture / Splice data storage
200 images / 10,000 splice data
Proof test
1.96N (200 gf)
Universal clamps for 250µm, 900µm tight & loose buffer fiber
Provided
Reversible coating clamps
Provided
Dual automatic independent heaters
Provided (US patent 7,412,146)
User-selectable heater clamp operation
Provided
Onboard user training video
Provided
Automatic arc calibration
Automatically compensates for environmental condition changes
Arc test
Provided
Display of remaining Splice & Heat cycles
Provided (Battery mode)
Remote interactive maintenance
Provided
Terminals
DC output
DC12 V (for JR-6)
USB port
USB 2.0 (mini-B type)
Storage media
SD / SDHC memory card
Power supply
AC input
100 ~ 240V, 50 / 60 Hz (ADC-1430)
DC input
10 ~15 V
Battery module
Li-ion 10.8 V, 6,400 mAh (BU-16)
Mechanical Parameters
Monitor
5.0″ touch screen color LCD display
Size
128(W) x 154(D) x 130(H) mm (without anti-shock rubber)
Weight
1.9 kg (without battery), 2.2 kg (with battery)
Electrode life
3,000 arc discharges
Environment
Operating conditions
Altitude 0~6,000 m, Temperature -10~+50°C, Humidity 0~95% (non-condensing), Wind velocity up to 15 m/s
Storage conditions
Temperature -40~+80°C, Humidity 0~95% (non-condensing), Battery -20~+30°C (long term)
Dust resistance
Equivalent to IP5x (Operates normally after 8 hours in a dust chamber (containing dust of particle size 25 µm or below
Water resistance
Equivalent to IPx2 (Operates normally after being exposed to water dripping at 3mm/min. for at least 2.5 min on each of 4 surfaces tilted at 15°)
Shock resistance
Drop from 76cm on 5 faces (excluding top face)